Welcome to the second session of Ironcore's Zero Trust educational series, Zero Trust – Identity.
As a reminder, Zero Trust Cyber Security services are designed to work in layers, working together, each one specifically engineered to prevent unauthorized access within different components of your network. Zero Trust services provide layers of protection for six different areas; Data, Identities (Users) End Points, Applications, Network, and Infrastructure. Zero Trust cyber security is a fundamental change in the way that cyber security defenses operate and builds on traditional cyber defenses that have been in place in the past.
Last time we discussed how to utilize Zero Trust to protect your organization's data. This time we will focus on how to use Zero Trust services to ensure that only authorized users can access that data. Even within an organization, only certain users should have access to certain data. For instance, HR and Payroll data would not normally be shared with all employees. Some employees need access to that data, but most don't and should be prevented from having access to that type of information. And obviously you do not want to have bad actors to be able to access any of your data.
Here's where Zero Trust services come into play. As you will see, the goal of Zero Trust is to allow users and devices that have been identified and authorized by your Identity and Access Management infrastructure to only have access to the specific data and systems that they need to do their jobs, at that specific time. This is known as "Least Privilege". By utilizing a variety of Zero Trust services and safeguards, your organization's data will only be available to those users that your organization has determined need to use it, and deny access to any user, inside or outside of your network, attempting to access your data without your permission.
Click here for a printable version of this flyer.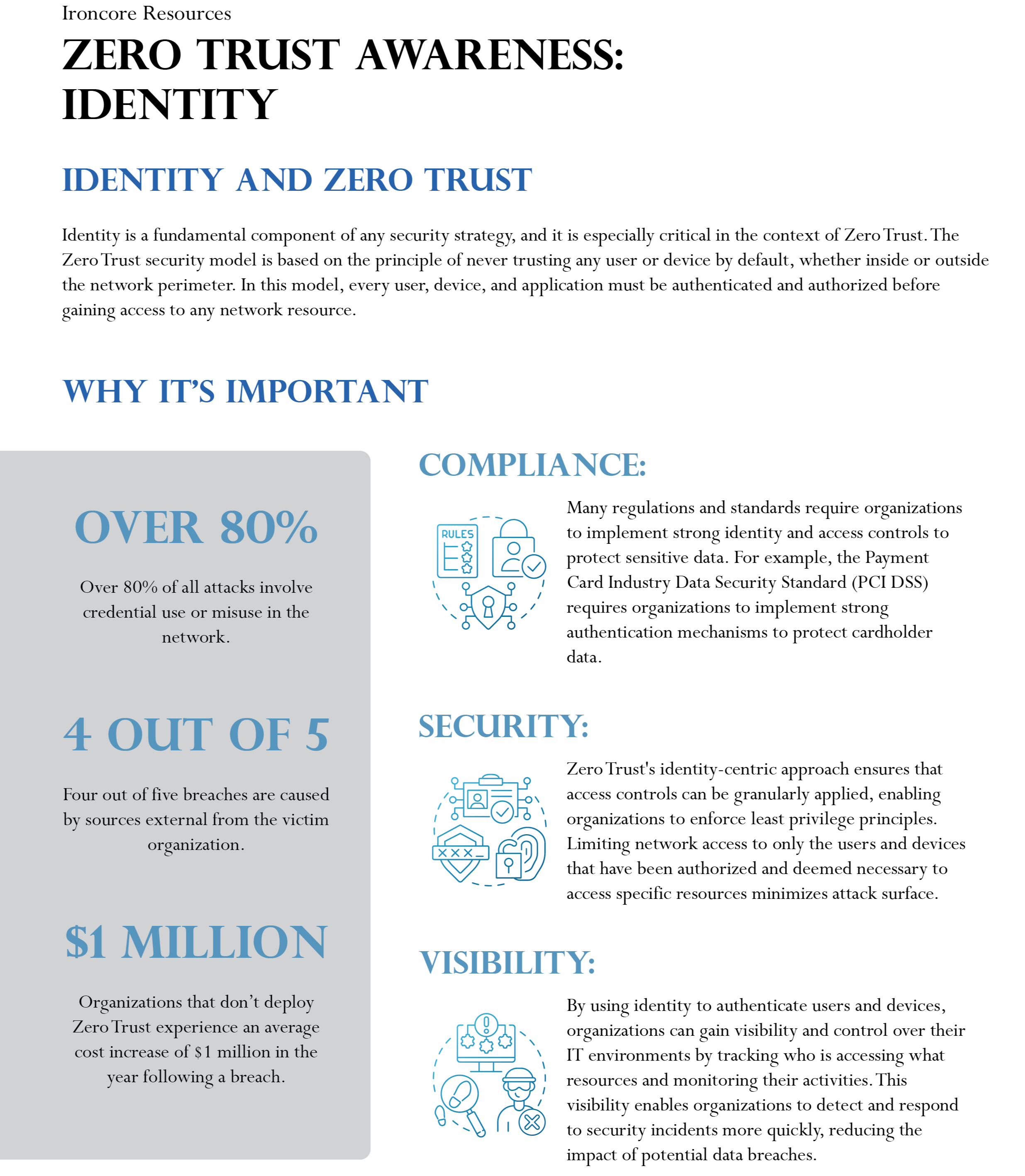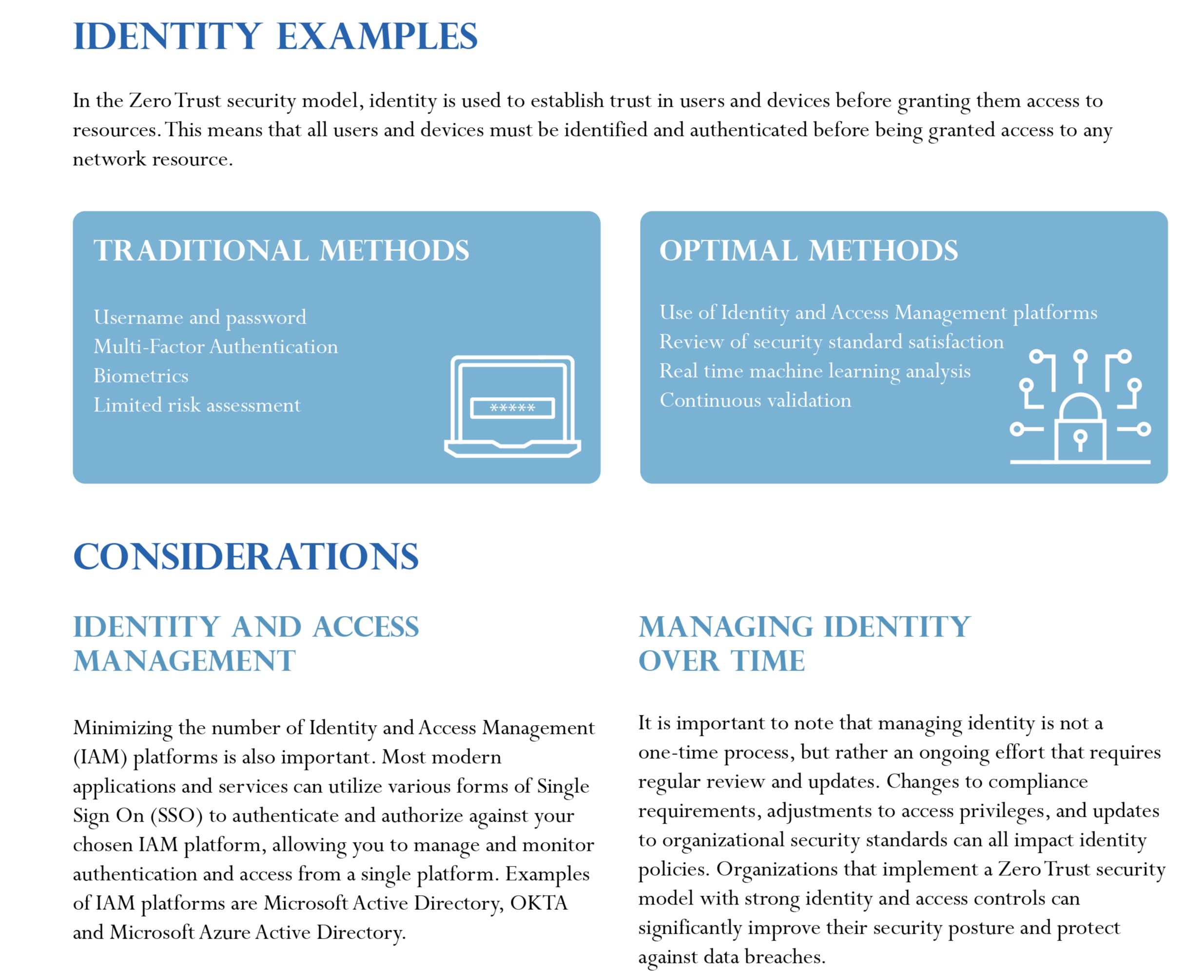 Our Zero Trust series is available to you and anyone else in your organization. We encourage you to share this information with anyone inside or outside of your organization that may benefit from this series.

If you have any questions about what you see here, please feel free to contact us at zerotrust@ironcore-inc.com. We will be happy to provide additional information.