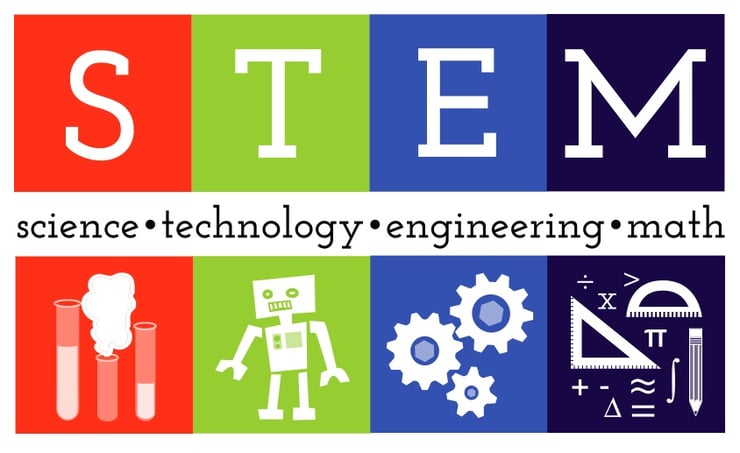 6 Awesome Kits To Get Your Kids Into STEM
Summer Break is right around the corner for many kids. Which means they will be telling you they are bored in no time. Not this Summer parents! Keep their skills sharp over Summer break with these awesome STEM kits. All of these kits are available on Amazon.
Note: Prices of products could change, these were the prices when making this blog post. The links to buy are down below in the sources section.
What is STEM?
STEM is an educational program developed to prepare primary and secondary students for college and graduate study in the fields of science, technology, engineering, and mathematics (STEM). In addition to subject-specific learning, STEM aims to foster inquiring minds, logical reasoning, and collaboration skills.
Educators break STEM down into seven standards of practice (or skill sets) for educating science, technology, engineering, and mathematics students:
Learn and apply content

Integrate content

Interpret and communicate information

Engage in inquiry

Engage in logical reasoning

Collaborate with a team

Apply technology appropriately
Awesome Kits You Should Invest In Now
1) "Let's Start Coding" Ultimate Kit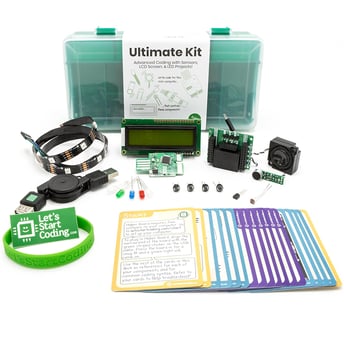 About:
All the fun of coding and circuits. None of the headache. Let's Start Coding has combined easy-to-use electronics, online lessons and videos, and example code to bring your kids the best way to start learning real code. Parents, you don't have to be an expert to get them started; kids begin with our pre-written code and 'tinker', experimenting with the code and trying out our challenges.
Need/s: Windows, Mac, or Chromebook Computer
Manufacturer Recommended Age: 10-15 years old
Amazon Rating: 4.0 out of 5 stars
Amazon Price: $114.99
2) Piper Computer Kit | with Minecraft Raspberry Pi edition
About:
Today's kids grow up with "black box" phones, computers and gadgets that come in beautiful packages, but leave no room for tinkering or understanding how they work. At Piper, we believe it is critical to understand how technology works to make sense of our environment and invent the future. The Piper Computer Kit comes with everything you need to assemble your computer.

Inside, you will also find our revolutionary learning system that teaches kids engineering and programming through a combination of engaging storyline, physical building, and Raspberry Pi Edition of Minecraft. The kit contains:

● Beautiful, hand­crafted wooden computer case with HD LCD display
● Fully functioning computer running on a Raspberry Pi 3 Project Board. 1GB RAM. 1200 MHzQuad­Core CPU
● Electronic gadgets including LED lights, buzzers, buttons, switches, sensors and more
● Cables to connect the screen, Pi and 6600 mAh powerbank together
● 8 square foot laminated blueprint explaining how to assemble your Piper Computer
● USB mouse with a retractable cable
● An 8GB SD card that holds your game progress and keeps your creations safe
● Custom Raspberry Pi Edition of Minecraft adventure that you experience by building and programming electronic modules
● Wifi enabled, new downloadable levels, and sharing capabilities
● Free automatic level updates
● It even comes with a Piper Screwdriver!
Manufactuer Recommended Age: 8-13
Amazon Rating: 4.2 out of 5 stars
Amazon Price: $298.90
3) Boolean Box for Girls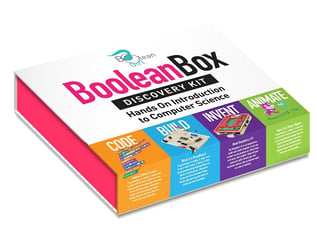 About:
Boolean Box is a self-contained computer engineering kit for girls (and boys). The Boolean Box computer kit comes preloaded with software including Minecraft to learn coding. It's got a mouse and a keyboard, so your kids don't have to borrow yours. It is easy and fun to build your own computer. Open the box, connect it to your HDMI-capable TV, and it is ready to use. It is designed for children 8 and up to build without help. And, there's no internet connection required. It's simple to use and fun, we promise! Girls can learn coding, build electronics, and more. They can create their own projects or use the projects on the Boolean Girl website, www.booleangirl.org (free with the purchase of a Boolean Box). The kit contains a Raspberry Pi, a basic computer built for learning how to code and comes with the curriculum we have used to teach hundreds of girls in our camps and classes. The Boolean Box contains everything a girl (or boy) needs to code in Scratch or Python and complete simple circuitry tasks, such as the game controller project.
Need/s : HDMI- capable TV
Manufacturer Recommended Age: 7 years and up
Amazon Rating: 4.8 out of 5 Stars
Amazon Price: $149.99
4) Nintendo Labo (Variety Kit)
About:
The Variety Kit includes five different projects to Make, Play, and Discover: two Toy-Con RC Cars, a Toy-Con Fishing Rod, a Toy-Con House, a Toy-Con Motorbike, and a Toy-Con Piano!

Bring each Toy-Con creation to life with the power of the Nintendo Switch™ console and Joy-Con™ controllers

Discover the fun of customizing Toy-Con creations with your own stickers, markers, paint, new parts, and other original crafting ideas.

Experiment with a fun and powerful in-game visual tool in Toy-Con Garage, where you connect input, output, and middle nodes to create your own basic or elaborate ideas for Toy-Con creations!

With the Variety Kit and the included Toy-Con Garage mode, you can invent new ways to play with your Toy-Con Fishing Rod, Motorbike, House, and Piano by using special input nodes or create your very own Toy-Con projects!
Need/s: Nintendo Switch Gaming System
Manufacturer Recommended Age: I think this really comes down to how gentle your kids are
Amazon Rating: 4.7 out of 5 Stars
Amazon Price: $69.99
5) Little Tikes "Build-A-House"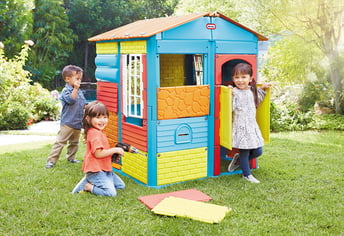 About:
Build it your way! Create your very own playhouse with Little Tikes Build-a-House! Kids can customize the look of the house with interchangeable panels and easy-to-use tools. Great for the backyard, basement or any playroom. They can build it, take it apart, and rebuild it to create endless variations!
** Please note that this playhouse is not built like other Little Tikes playhouses, this playhouse is meant for children to assemble and disassemble easily.
Manufacturer Recommended Age: 3 and up
Amazon Rating: 4.4 out of 5 stars
Amazon Price: $149.59
6) STEM Club Toy Subscription: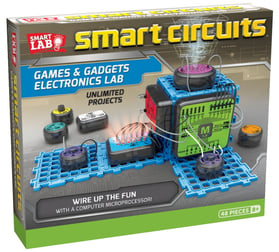 About:
This subscription box comes in three age categories: 3-4 years old, 5-7 years old, and 8-13 years old. You also have the option of how often you receive your box, monthly, every two months, or every three months.
Manufacturer Recommended Age: categories that range from 3-13 years old
Amazon Rating: 4.3 out of 5 Stars
Amazon Price: $19.99/ box
Sources:
Piper Computer
https://www.amazon.com/Piper-Computer-Minecraft-Raspberry-Educational/dp/B016HLFW44/ref=sr_1_1?s=videogames&ie=UTF8&qid=1527110438&sr=8-1&keywords=Piper+computer+kit
Little Tikes Build-a-House
Amazon , www.amazon.com/Little-Tikes-645846-Build-a-House/dp/B075TQ1C1R/ref=sr_1_1_sspa?s=toys-and-games&ie=UTF8&qid=1527109202&sr=1-1-spons&keywords=little+tikes+build+a+house&psc=1+.
STEM Club
Amazon , www.amazon.com/dp/B01M71IUZ7?ref=vs_stem_main_t2_r1_c2_stemclub__desktop_vsf&pf_rd_r=HJRWA265VZAE024PY7FV&pf_rd_m=ATVPDKIKX0DER&pf_rd_t=Landing&pf_rd_i=&pf_rd_p=e551d455-2a59-4b0f-b121-f16eab169ee8&pf_rd_s=merchandised-search-grid-t1-r1-c2+.
Ultimate Coding Kit
Amazon , www.amazon.com/Ultimate-Coding-Typed-Lessons-Included/dp/B075RSGWR4/ref=sr_1_2_sspa?ie=UTF8&qid=1527109665&sr=8-2-spons&keywords=coding+kit&psc=1+.
Nintendo Labo
"Nintendo Labo - Variety Kit." Amazon, Amazon, www.amazon.com/Nintendo-Labo-Variety-Kit-Switch/dp/B01MY7GL3O/ref.
Rouse , Margaret, and Stan Gibilisco. "What Is STEM (Science, Technology, Engineering, and Mathematics)? - Definition from WhatIs.com." WhatIs.com, Apr. 2013, whatis.techtarget.com/definition/STEM-science-technology-engineering-and-mathematics.