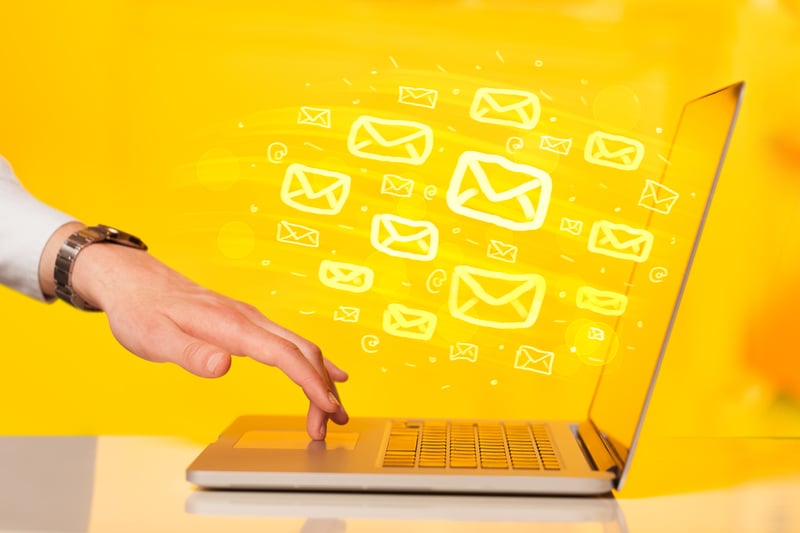 5 Benefits Of Using
An Email Encryption Service
Email has become one of the most critical applications for almost every business. It is also one of the most common ways that companies become infected with malware. If your business sends outgoing emails that contain sensitive content, including Social Security numbers, account numbers, credit card numbers, financial terms or other personal financial information. Then obtaining an email encryption service is necessary.
What is email encryption?
Email encryption is encryption of email messages to protect the content from being read by other entities than the intended recipients. Email encryption may also include authentication.
Email is prone to disclosure of information. Most emails are currently transmitted in the clear (not encrypted) form. By means of some available tools, persons other than the designated recipients can read the email contents.[1]
Email encryption can rely on public-key cryptography, in which users can each publish a public key that others can use to encrypt messages to them, while keeping secret a private key they can use to decrypt such messages or to digitally encrypt and sign messages they send.
The following are the five key benefits of having encrypted email:
Protects Private Information

–

A lot of private information and trade secrets are exchanged over email, which is why it is imperative to make sure that only the intended recipients see the information. It's important that hackers are unable to decrypt the information that is being passed between individuals.

Cost-effective

–

When the email service already has encryption integrated into the server, there is no need to purchase additional equipment. Many companies have purchased their own servers when it may not be necessary. That's a lot of money that could have been saved. A trusted third-party service costs much less.

Timesaving –

When email is already encrypted, there's no need to take additional steps to ensure security. In the past, people would have to use multiple programs to secure their connection so that the information they were about to share would be private. There is no longer a need for this with the right technology. The email provider handles all the legwork.

Regulation Compliance

–

Different industries have certain regulations that must be followed when it comes to communication.

HIPAA,

for instance, requires patient information to be confidential. Information is to not be shared without the consent of the patient. A hacker getting hold of patient information is a violation.

Avoids Spam

–

Spam attachments tend to contain viruses. Hackers get in in this way. When you or someone else sends attachments using encrypted email, the email contains a digital signature that shows it is genuine. That way, no one is opening spoofed emails.
Ironcore's ZixCorp solution requires no hardware at your end. With a quick, efficient, and remote installation, you can purchase email encryption for every email user at your organization, or just for selected users. Zix email encryption allows you to send encrypted emails to any user, anywhere, at any time. As an added benefit, date and time stamped certified receipts for all encrypted emails are an integral part of this solution. In addition, Ironcore does all the set up so there is little or nothing required of your IT staff.
Sources:
"Email Encryption." Wikipedia, Wikimedia Foundation, 3 July 2018, en.wikipedia.org/wiki/Email_encryption.
Ivana. "5 Benefits of Encrypted Email." Secure Swiss Data, 6 Mar. 2019, secureswissdata.com/5-benefits-of-encrypted-email/.
Scarfone, Karen. "The Importance of Email Encryption Software in the Enterprise." SearchSecurity, searchsecurity.techtarget.com/feature/The-importance-of-email-encryption-software-in-the-enterprise.